Extravagant Trek to Alaska and Thereabouts: Day 5
Surprise! We survived black bear infested Pocahontas. Although, I think I could hear them walking around last night… I didn't sleep all that well, and I clutched tightly onto my whistle the entire time.
We keep a clean campsite. All of our food is stored in proper containers and left inside the car at night. We wash dishes immediately after every meal, and we don't burn or bury food. We dispose of everything in proper bear-proof recepticles provided by the campsites. And we don't keep anything that has a smell or flavor (aside from ourselves!) inside the tent. These are all attractants for bears.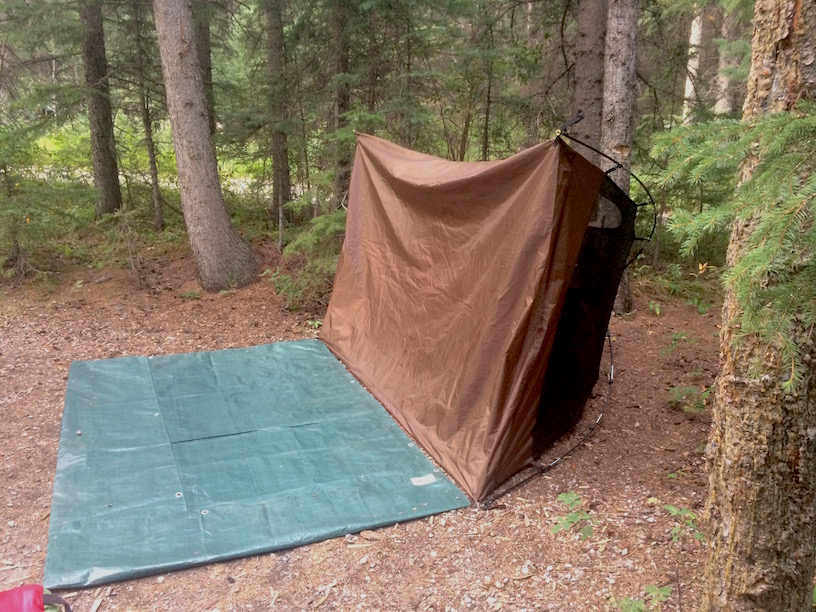 That being said, if bears are there anyway, what will stop their curiosity regarding these soft-sided tent thingies? If a bear decides to push the tent or tear it open with its claws, how will it react if it fails to anticipate human beings inside them? I would hope it would just run away because there are people in numbers. However, bears can be seemingly unpredictable. So I carry with me a very loud whistle, which happens to be a great compass-thermometer-flashlight-mirror-magnifying-glass multi-tool.
I've been told that bears are very sensitive to loud sounds and do not hang around to keep hearing them. That's why park rangers recommend shouting and yelling at bears during unexpected encounters. Secondly, I carry a very sharp 5" knife on my belt. I use it all the time when camping, and it's the closest thing to a defensive weapon I can legally use or move through Canada, aside from a shotgun or rifle with special paperwork and permissions from the province of entry, but no firearms are permitted in Canadian National Parks anyway, and we've stayed in three. I did intend on getting bear spray, which is just a stronger dose of pepper spray, but I haven't found any yet, and it wouldn't work from my tent anyway, unless I wanted to dose ourselves with a proper mist of spicy pain and agony.
Allow me to segue back to the point of the post! =P
We made breakfast, packed up the camp, did dishes, et cetera, et cetera. We were on the road by 9am local time. First town out of Jasper National Park was Hinton, where we fueled and hopped on the "scenic route to Alaska." That road took us through Grande Cache to Grand Prairie, where we stopped for lunch at Cora, a fun, bright, and particularly busy breakfast/lunch joint. We had cream of leek soup, mushroom cheese crepe, salmon sandwich with cream cheese and capers, and a salad. All the food was very good, except for the salad which was a bit old and had a lot of flavors that didn't really work well together.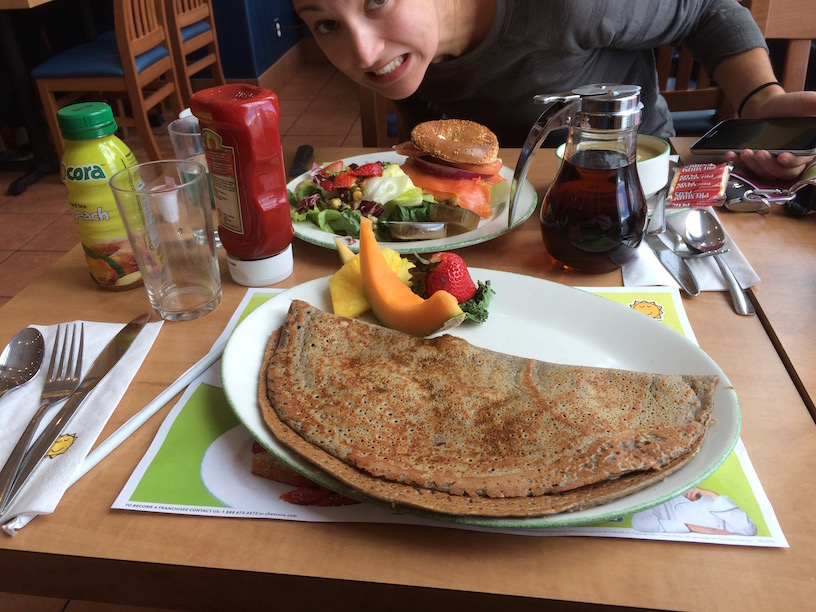 We filled up our gas tank at 124 cents per litre. The further north we go, the higher gas prices become. For those from the US, that amounts to about $3.82 per gallon. When the trip is over I'll calculate the total costs, including gas prices. Data <3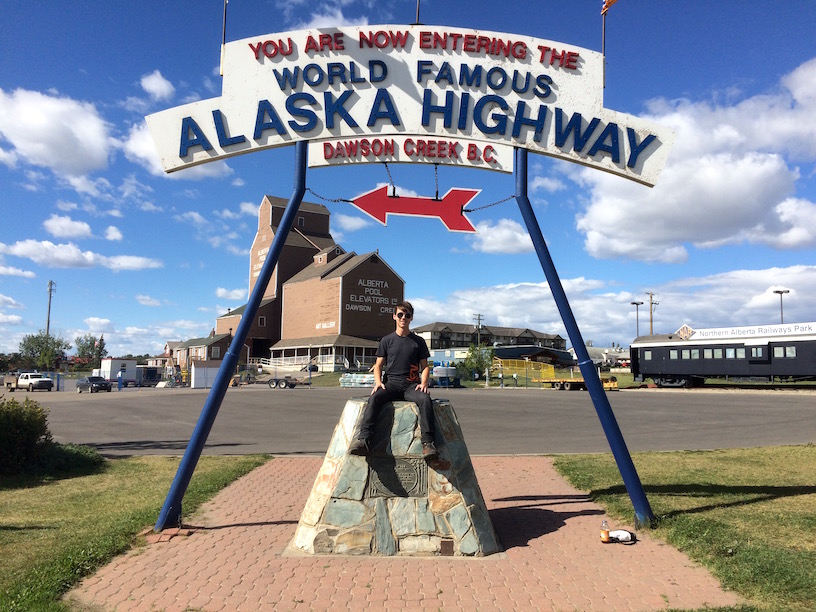 After watching a bear and her cubs run across the road right after our car, we continued onward to Dawson Creek and spent a few minutes at the little park at Mile 0 that commemorates the US Army Corps of Engineers, who built the Alaska Highway and caused the town's economy to skyrocket. On the way, we had a very large rock projected toward our heads. The windshield took one for the team.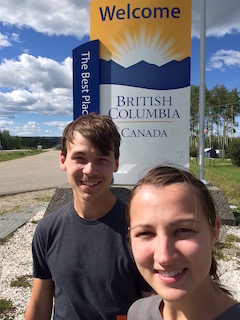 Oh yah, and now we're in British Columbia.
From Dawson Creek we travelled past Fort St. John through loads of forested wilderness to Fort Nelson. We traversed an area on this stretch devastated by a past forest fire. We've already seen several spots of past forest fires, but this was the largest so far. Once in town, we inquired room costs at several motels, but $89-99 for one night was too much, so we found this cute little campsite at the edge of town called Triple G Hideaway. As we setup camp we made a friend, whose name is something like Hans, Fonze, or Fran… I'm not sure. So I'll just call him Franziskaner, since it's a really good beer and he's a really good guy.
Franziskaner lives in southern British Columbia and was visiting his brother in Whitehorse, who was travelling up to the Dempster Highway to do some wildflower picking. He told us stories from his Canadian Army days, and of his encounters with bears. We enjoyed our campfire, which we conveniently used for corn-on-the-cob, had a couple of beers, and went to sleep.