Extravagant Trek to Alaska and Thereabouts: Day 9

I planned two surprises for Veronika for today. They didn't have to be surprises, but I like surprising, and she gets appropriately worried about what I have planned (for good reason!), which is particularly entertaining to me.
We left early in the morning and drove from Fairbanks south to Healy, which resides just north of world-famous Denali National Park. We had plenty of time to spare, but went straight to the airport seeing nothing else to do in the meantime. It was fun to watch Vee come to realize that we were about to take a small airplane ride over the Alaskan mountain range, and then land on a glacier. And that's exactly what we did. Even though it was overcast and rainy in Healy, the weather was beautiful on the south side of the park, and weather on the glacier was emaculate. In fact, it was warmer on the glacier than on the ground! We had quite a bit of turbulence on the way due to a moist, high-pressure airmass moving in from the north, but the experience was incredible nevertheless. Here are some photos for your viewing pleasure: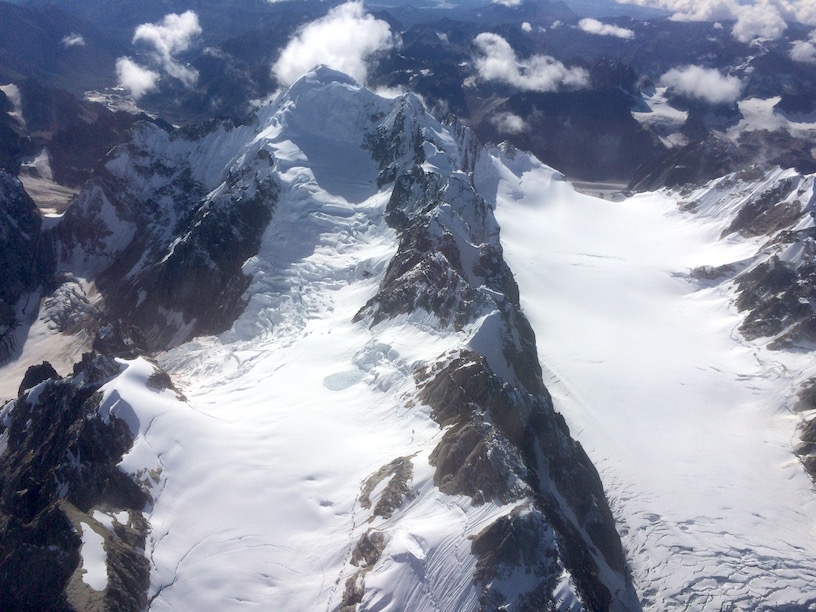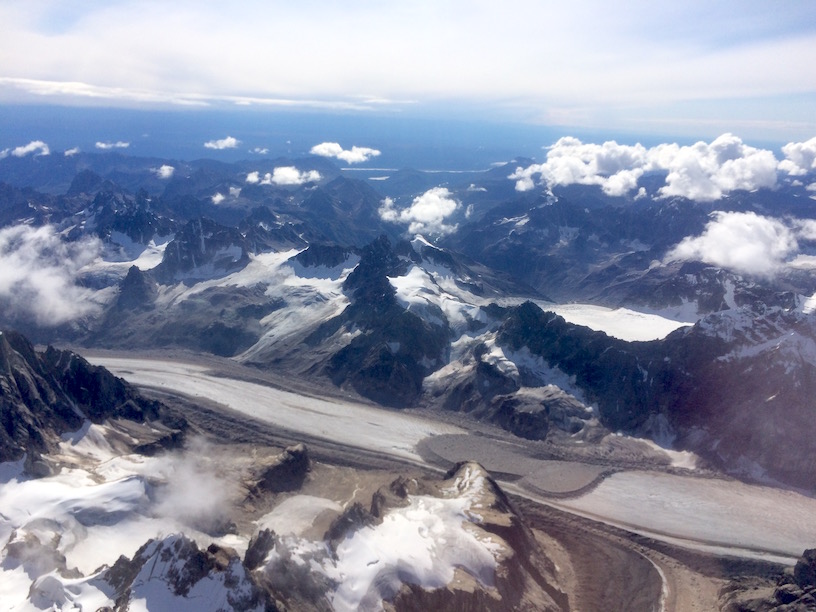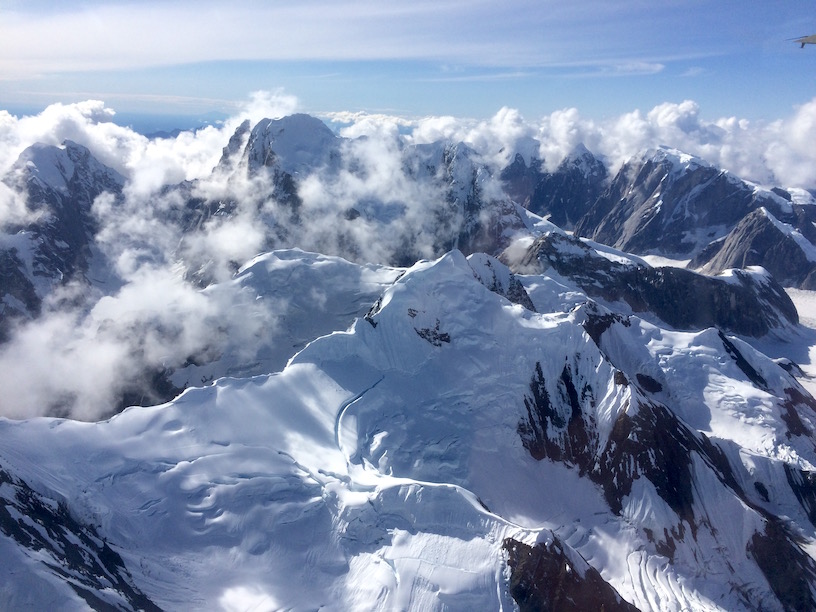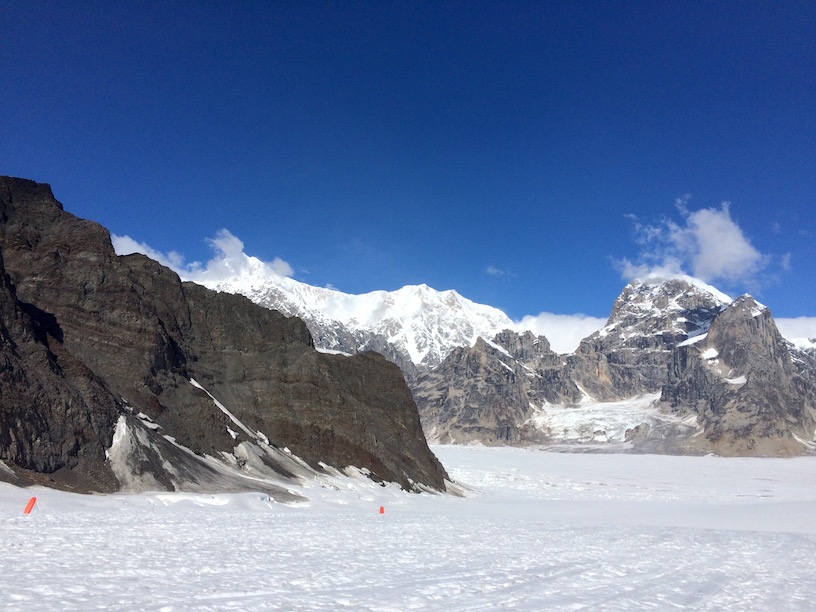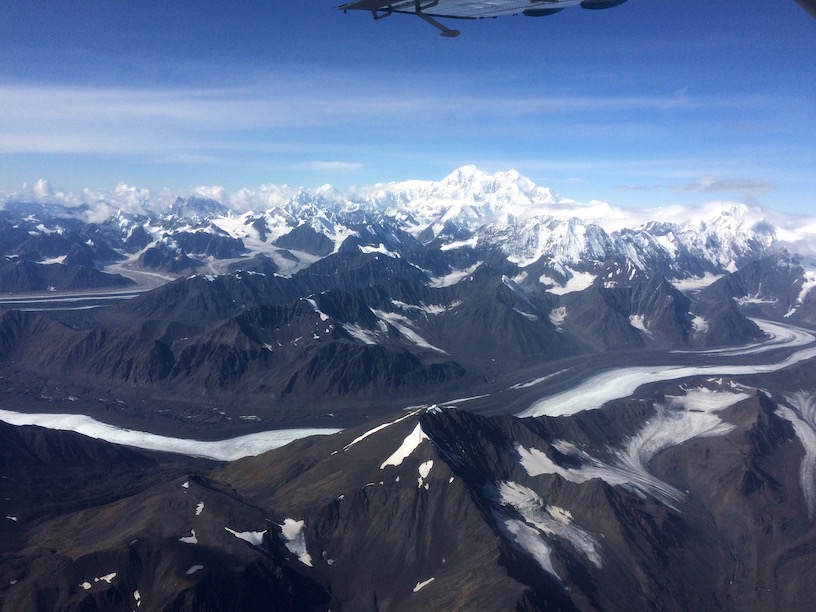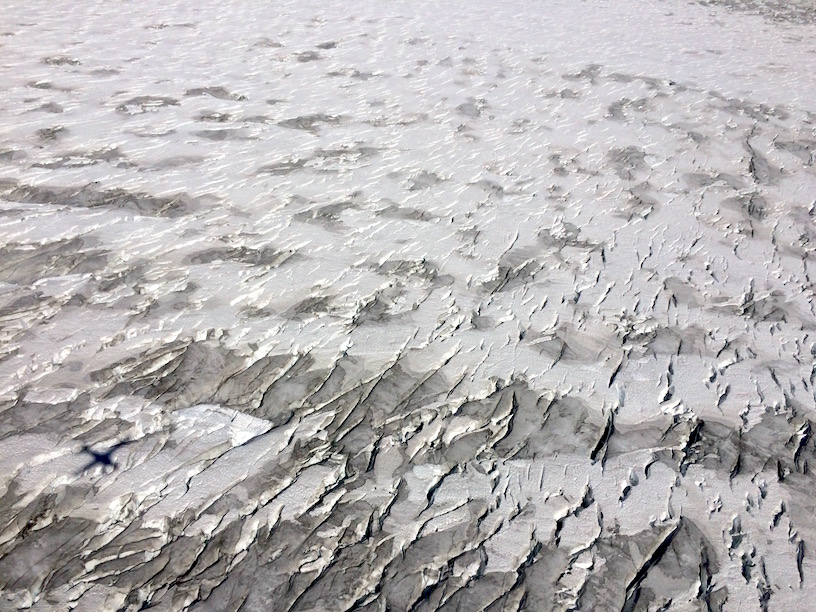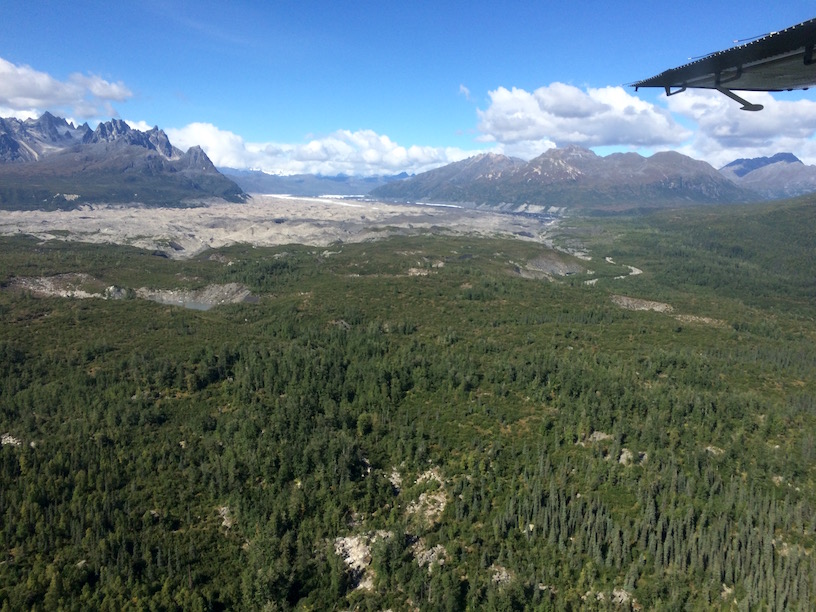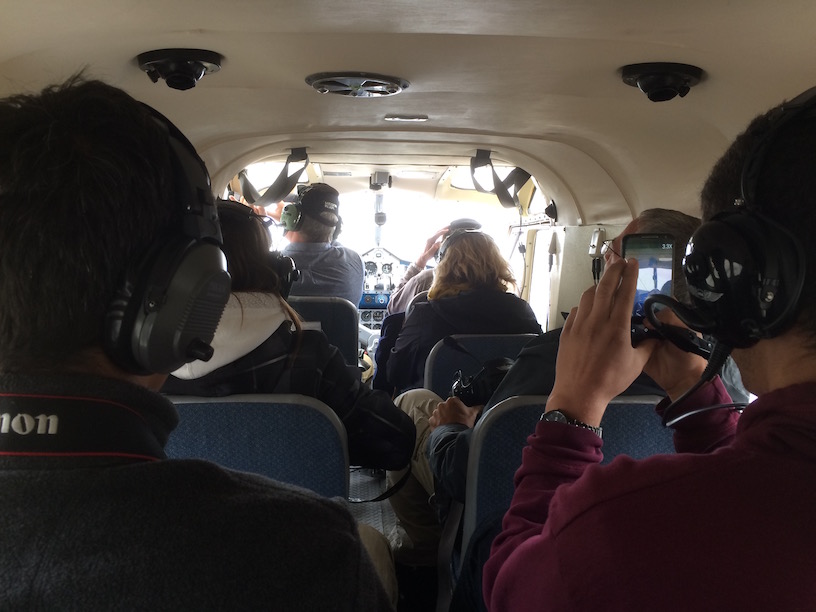 After our flight, we hung around the shop and chatted with the pilot and receptionist before driving to Denali National Park. There's just a short portion of the road that splits the park that's actually driveable. It's a beautiful drive, for sure, but it was overcast and very frigid, so we refrained from beginning any hikes.
We drove right back out of the park and headed a few kilometers north to the touristy area to grab some fish and chips from Denali Park Salmon Bake while waiting for 7pm to come around. That's when surprise number two began.